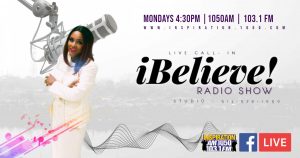 I BELIEVE Talk Radio Show is excited about introducing Dedicated Senior Care Center to Cincinnatians. Our guest, Dr. James R. Harrington is on staff with Dedicated Senior Care Center (a part of the Jenward Family), that is opening up three facilities in greater Cincinnati. This organization is over 30 years old and has a strong national footprint working with our senior citizens.. They only work with individuals over the age of 65 years old and utilize a total care approach to their care.
Since childhood, Dr. James Harrington has always been curious about science and the human body – particularly the mind-body connection. In college, he realized his interests in science and medicine could lead him to help change lives for the better. Dr. Harrington specializes in internal medicine. He chose to work with seniors because they often need an advocate to speak for them and help them through a complicated healthcare system, whether their problem is simple or life threatening.
"It became clear to me that you can't separate your mind from your body," Dr. Harrington says. "Medicine is the perfect marriage of the sciences and the mind. Technology is advancing all the time, and it's amazing what illnesses we can treat now and how we can treat them. It's a very exciting time to be a doctor."
Be sure to tune in Monday, September 14th at 4:30 pm for an all new LIVE episode!