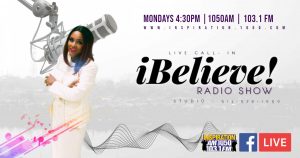 "I Believe" Radio Show with host Michelle Graves will welcome Randy Gallas on Monday, August 24th! Be sure to tune in LIVE at 4:30 pm! If you have questions please call in at 513-579-1150!
Randy Gallas is President of the Long-Term Care Insurance Agency, a Veteran Owned Business, located in Kettering, Ohio. As an Independent General Agency, they have access to 12 of the nation's top-rated long-term care insurance products in both Traditional and Hybrid planning solutions. Additionally, the agency also offers Short Term Care and Critical Illness plans with four major carriers.
The agency is dedicated solely to providing solutions using long-term care and short term care insurance products and has been in the Dayton area for over 20 years, serving over 2,500 policyholders. They serve both the individual long-term care marketplace as well as employer based markets using multi life products.
Previously, Randy was a Registered Representative for 10 years, in the financial services sector with First Command Financial Planning. Prior to his appointment with First Command, Randy served 25 years in the United States Air Force retiring as a Lieutenant Colonel.
Randy is a past president of the National Association of Insurance and Financial Advisors (NAIFA) for the local Dayton, Ohio Chapter. He is a charter member of the Center for Long-Term Care Reform and holds the Long-Term Care Professional designation (LTCP) and is a graduate of the Corporation for Long-Term Care Certification (CLTC), a well known designation in the long-term care industry.
Randy holds a Bachelor's degree from The Pennsylvania State University in Electrical Engineering and a Master's degree in Operations Research from the Air Force Institute of Technology (AFIT). Randy resides in Beavercreek, Ohio, is married, and has three daughters and three grandchildren.